You're going back to school-sort of. 
COVID-19 has shifted the way you do everything, including how you go to school. Truthfully, online learning isn't for everyone, but it's the cards you've been dealt so you might as well play a winning hand. If you want to get the most out of a semester online, you need a strategy. Luckily for you, we've got you covered with 5 tips that can help you crush online learning this semester.
Get Out Of Your Bed
Sleep deprivation is your worst enemy. Your body needs sleep to manage stress and keep up with everything you've learned in a day. Ever notice that when you spend time on your phone before bed, your mind wanders endlessly after? When you work in your bed, your brain has a hard time shutting off. It doesn't know the difference between a place to rest and a place to work.
Even if you don't have space for a small home office, you can still create a dedicated space to get your schoolwork done. At the kitchen table, a corner in the living room or whatever space you have other than your bed are good options. Your bed should be for sleeping and relaxing, not working.
Eliminate Distractions
Chances are, most of us aren't quarantining solo so an unwanted cameo on your Zoom sessions is likely to happen.
If you need to take an exam in a quiet space or you need privacy during your courses, let your housemates know ahead of time so they can make arrangements. 
Setting up a virtual Zoom background can keep the focus on learning during class. If you want to take your productivity to the next level try out a Chrome extension to increase workflow and eliminate distractions.
Test out your tech!
Unreliable internet connection can make you want to throw your device out the window. Make sure you have access to a mobile device or computer with reliable internet connection to make online learning go more smoothly. Pulling up to a NOVA Parking Lot to access WiFi is a great option if your home internet connection isn't the best.
Make sure your microphone, video camera, and speakers are working before your classes start. Test out Zoom so you can feel confident about using it. Zoom can do some pretty cool things. You can chat with your classmates and even request closed captioning. Take some time to learn about all of the platform's capabilities. 
Reach out to professors early and often
You aren't a mind reader and neither are your professors (If you are, teach us how!). If you need help or accommodations, say something early on. The longer you wait, the bigger the issue becomes. There are so many ways to communicate with your professors. Emails, Canvas messaging, checking course announcements, etc. are all good options. Your professor wants to hear from you so send that email!
Form a virtual study group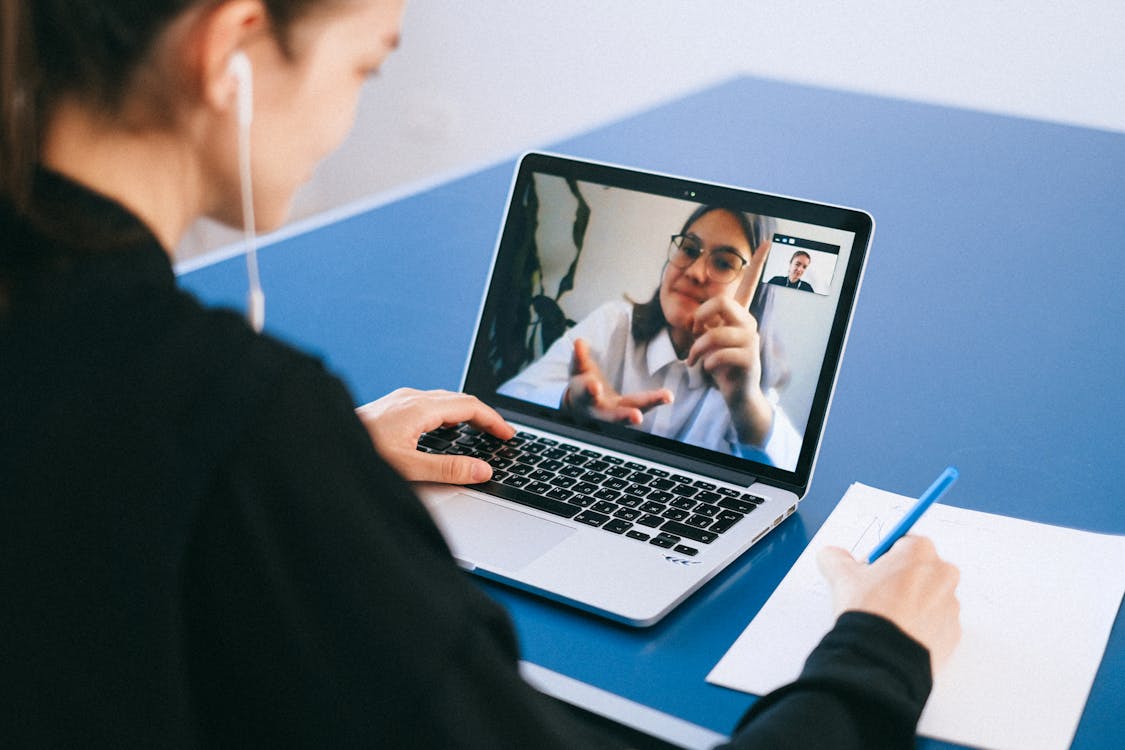 Learning new things is tough. Sometimes it can feel like you are the only one struggling to grasp a new concept. That couldn't be the furthest thing from the truth. A virtual study group could make learning easier and more fun. Send an email to your classmates to gauge interest for a virtual study group. Then set up a recurring Zoom meeting at a time that works for you and your group members and get to learning!
It doesn't matter which strategy you choose, just choose one (or all of them) and do it ASAP. The sooner you do, the sooner you will be on your way to a successful semester online. Comment below which strategy you plan to use to make online learning work for you!