From SatNews Daily Nov. 22, 2015
[Satnews] Wildfires can wreak havoc on human health, property and communities, so it's imperative to detect them as early as possible.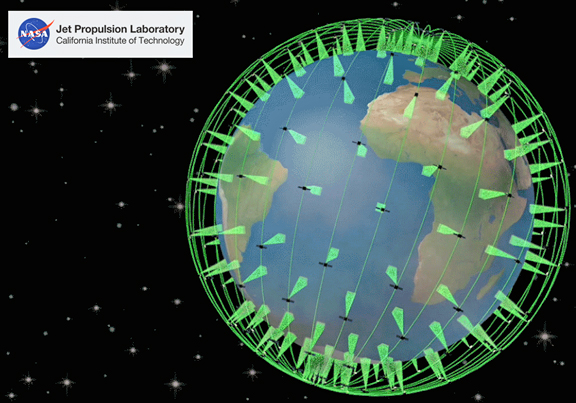 That's why NASA's Jet Propulsion Laboratory, Pasadena, California, is developing a network of space-based sensors called FireSat in collaboration with Quadra Pi R2E of San Francisco. FireSat would be a constellation of more than 200 thermal infrared imaging sensors on satellites designed to quickly locate wildfires around the globe. Once operational, FireSat would represent the most complete monitoring coverage of wildfires ever from space.
The FireSat sensors would be able to detect fires that are at least 35 to 50 feet (10 to 15 meters) wide, within an average of 15 minutes from the time they begin. Within three minutes of detecting a fire from orbit, FireSat would notify emergency responders in the area of the fire, improving support for time-critical response decisions. The sensors and their associated products for data analysis would also be able to locate explosions, oil spills and other dangerous events involving high heat around the globe.
To read more:
http://www.satnews.com/story.php?number=1649338344