From The Atlantic City Lab
Browse More Than 1,000 National Park Maps, All in One Place
A park ranger is diligently uploading these free cartographic resources for the enjoyment and convenience of all.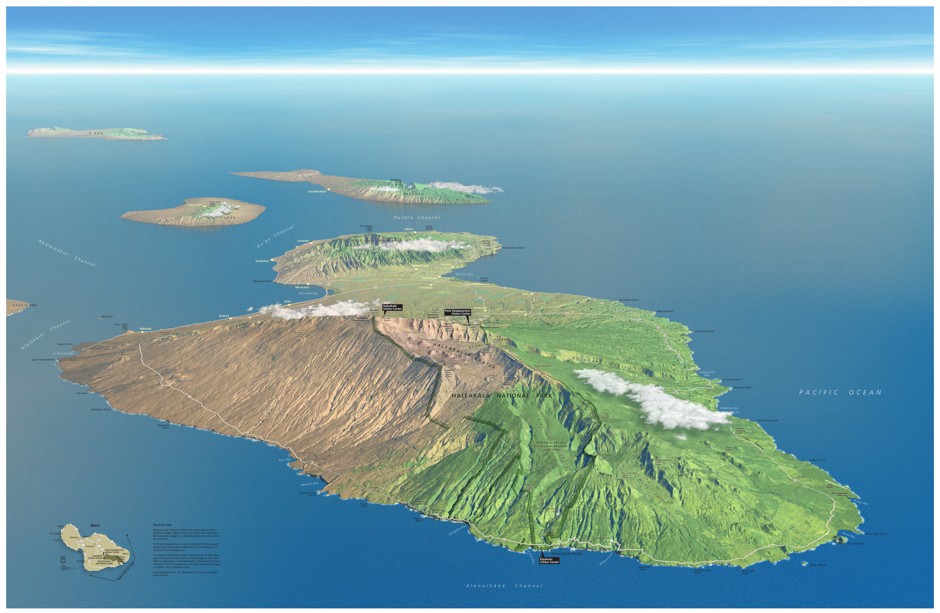 Map addicts, you've been warned: A park ranger has been diligently uploading maps from hundreds of America's national parks for the enjoyment, education and convenience of all. According to npmaps.com, some 1,053 high-resolution national park maps are available to view, save, and download for free.
The site is not officially affiliated with the National Park Service, on whose vast and multifaceted web presence many of these maps also appear. Rather, it is a way to consolidate and organize the agency's valuable cartographic resources, which represent some of the finest American mapmaking of the past century.
Matt Holly, a ranger with the NPS' Natural Resource Stewardship and Science Directorate in Colorado, launched the website during the government shutdown of 2013, according to a recent interview with National Parks Traveler. He's been updating gradually ever since, and as of last month had uploaded maps from about 100 of the country's 411 national park units. Besides general park maps, the library includes trail maps, camping maps, nautical charts, guides to local geology and archeology, and more—all of them in the public domain. For each map, Holly removes excess text and branding, buffs up the image quality, and writes lively descriptions.
Holly has been a fan of maps since he was a child, according to National Parks Traveler. The NPS' classic black-striped brochure-maps—created especially for the NPS by design-world icon Massimo Vignelli—resonate deeply with Holly.
"Receiving that map means I am now in a crown jewel; I am experiencing the best of what America has to offer and what this nation most values," Holly said in the interview. "There's a sense of pride and ownership that goes with the map the ranger hands over."
Admittedly, clicking through an online trove of NPS maps isn't quite the same experience. Let's hope Holly's passion project gets more Americans off of laptops and into the varied, beautiful lands of the nation's parks. Below, check out a sampling of what's available on the site.
Topographic map of Mount Rainier National Park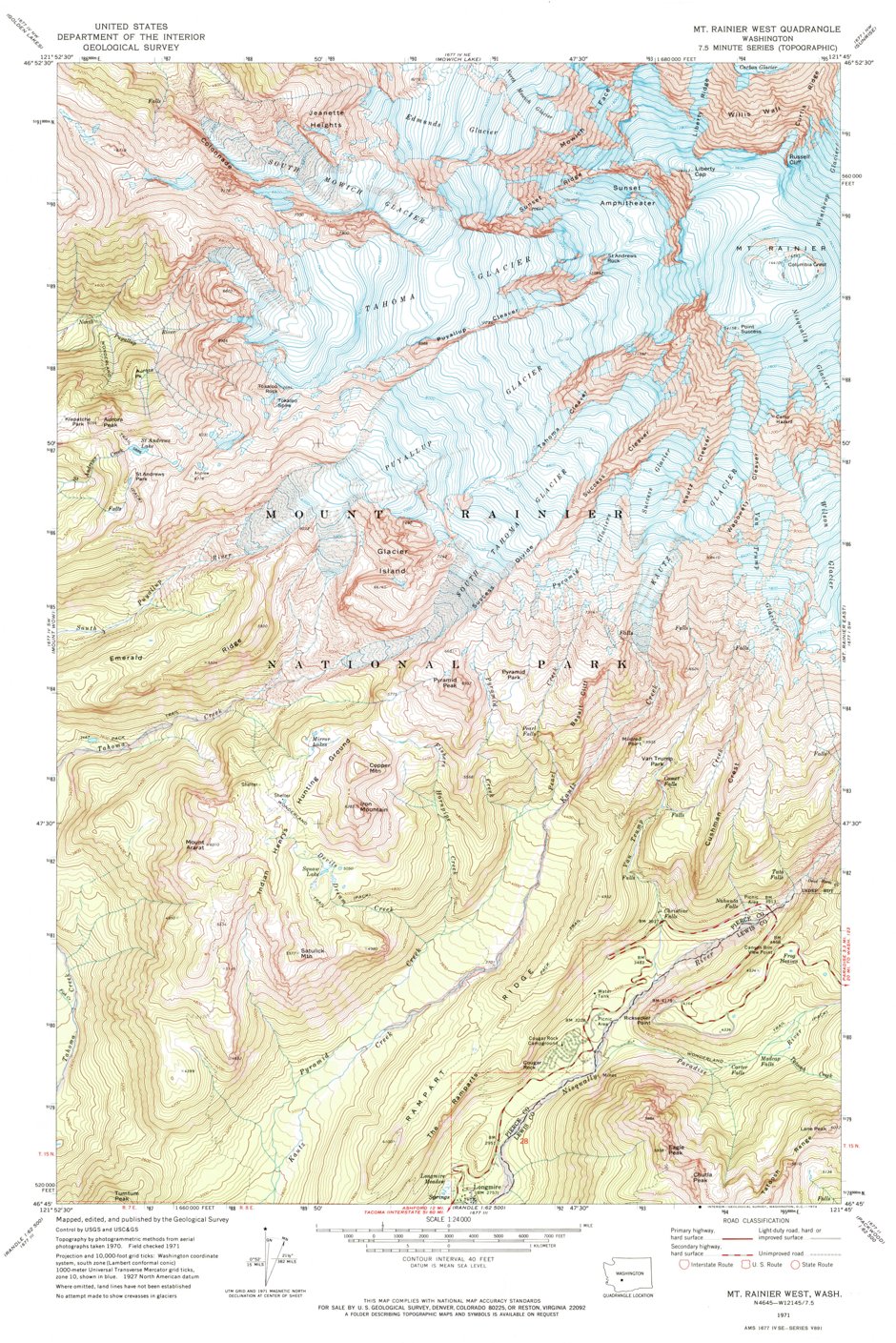 Bryce Canyon regional map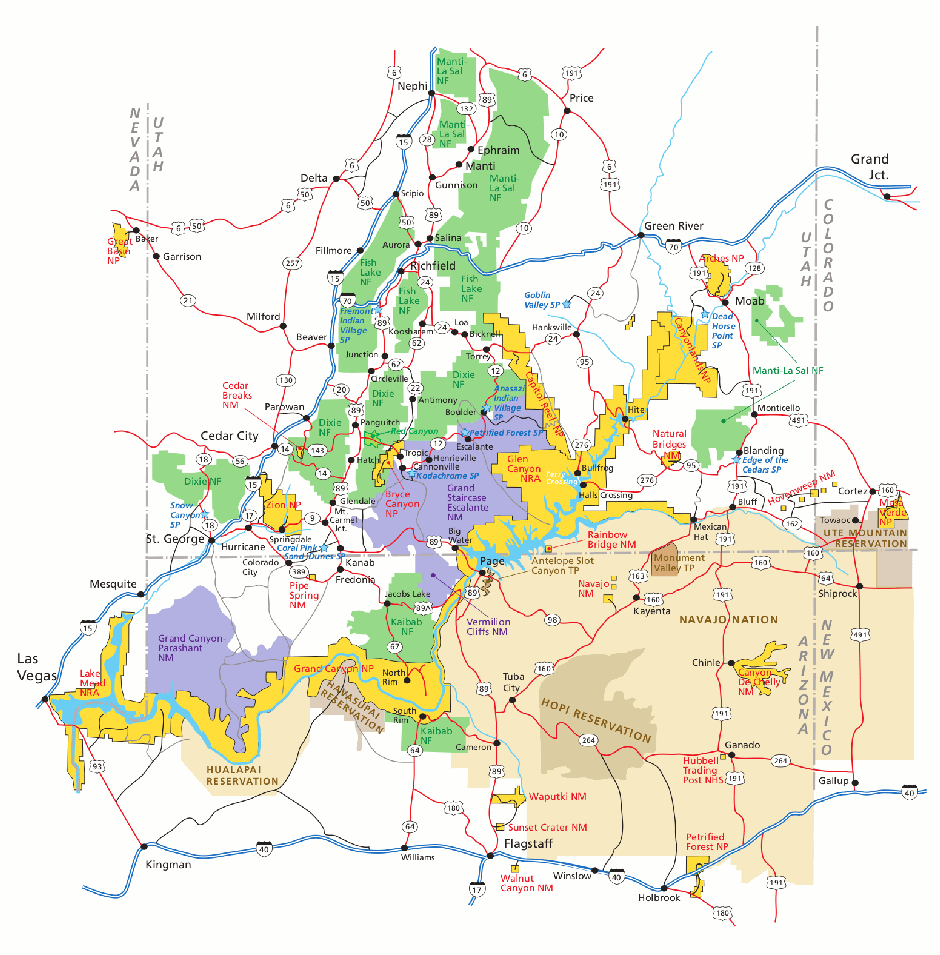 Boston Harbor nautical chart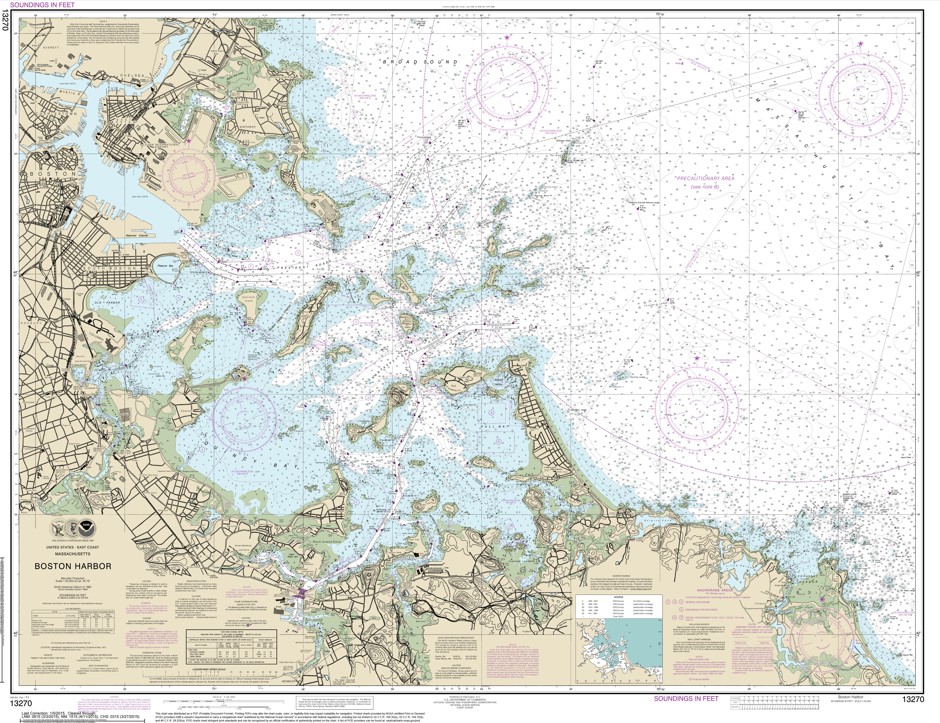 Overhead map of Alcatraz Island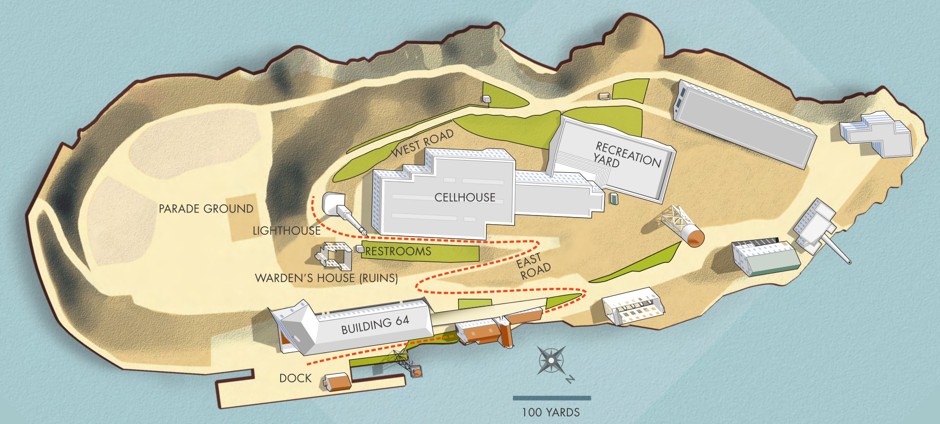 South rim of the Grand Canyon