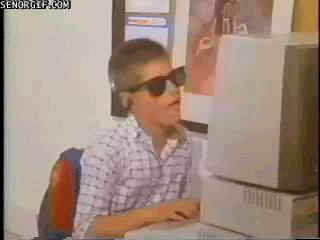 Student Success Skills and Engagement Outside of the Classroom
In the first post this week about student success, we referenced tips and strategies to help you as an online student within the virtual classroom, but what about success and engagement outside of the classroom?
One topic that is very important to promote your own personal success and develop strong leadership skills is personal resiliency and life skills. Now what do you think we mean by this?
Here are some examples:
– Learning to take responsibility for your actions, positive or negative.
-Acknowledging when you make a mistake and understanding you might not always get to chance to rectify it .
-Building your own support system whether family, friends, co-workers, peers when faced daily stressors.
By not only identifying how these skills can effect your personal success but also developing these areas within yourself, you will be better prepared for personal challenges that may arise. Throughout this Leadership Common Experience, we will be sharing topics and proving resources for you to further develop these abilities.
Here is another great article we wanted to share that talks more about this topic. Read it here.
A great way to further build on this idea in an educational environment is engagement with the college and other students. We want to highlight  this since it is just as important to be engaged  outside the classroom as it is inside the classroom
The National Survey of Student Engagement measures student involvement in co-curricular events and activities, and the effect they have on students. According to this survey, the more involved students are in an institution, the more invested they will be. This can also lead to higher grades and the more likelihood they are to persist to the next semester.
As on online student, it can be hard to find ways to keep connected with your college and peers outside the classroom since you are not seeing them face to face.
1) Follow NOVA Online on social media- NOVA Online is on Facebook, Twitter,  LinkedIn and  this blog to provide daily/weekly updates about important academic dates and deadlines, virtual and in-person events as well as programs such as this to promote your success as a student.
2) Connect with NOVA Online on Google+: By creating a Google+ account through your student GMail, you will have access to +NOVA Online and connect  with other online students, join some of our student interest group and attend online events such as Google hangouts.
3) Share your own ideas for engagement-  Have a great online event idea? Looking to connect with other student interest group we might not offer? On behalf of NOVA Online Student Life, we want to hear your ideas and help you create ways for you to be engaged with NOVA Online and other students. Contact elistulife@nvcc.edu to share these with us!
Do you feel engagement is important outside of the classroom? Is there anything that we forgot? Let us know here!